Bio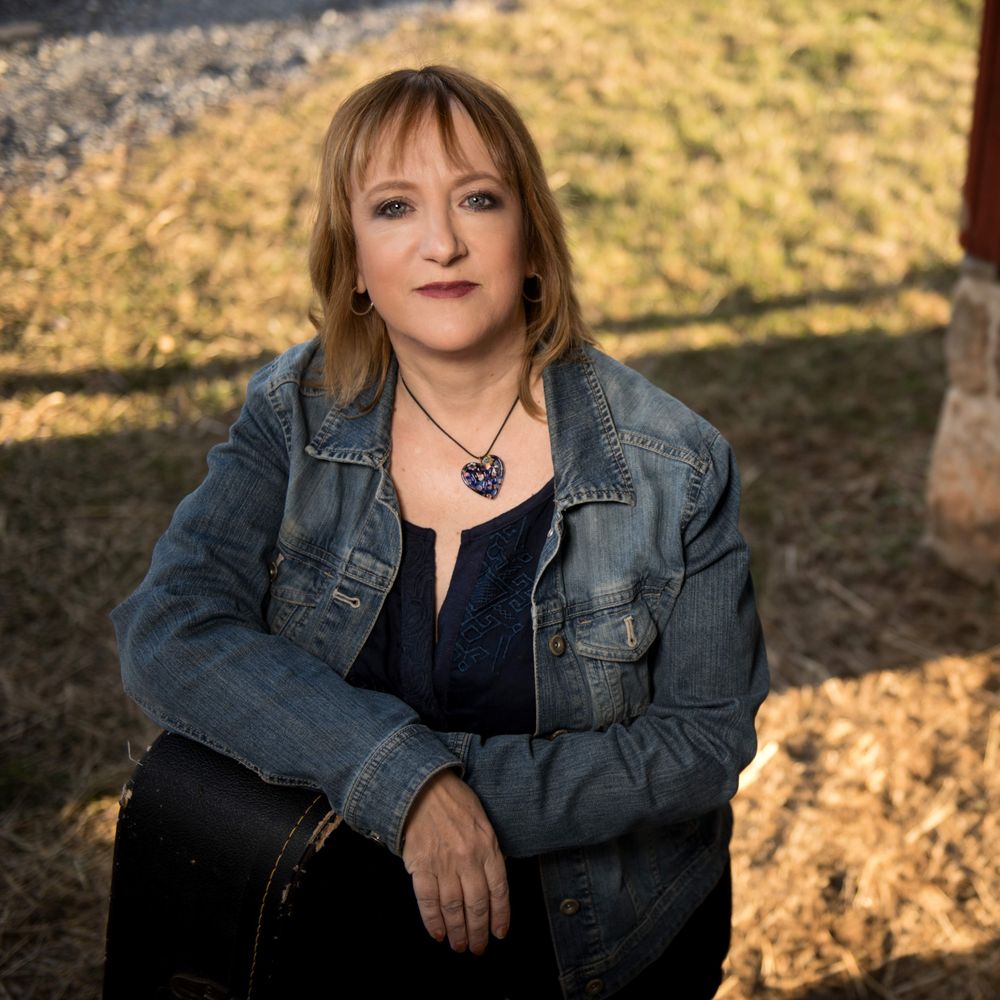 Michelle Murray
Singer-Songwriter
Folk, Bluegrass, Country either solo or with a band Michelle Murray imbeds her music with the soul searching introspection of a consumate singer-songwriter." - Weasel, DJ at WTMD-FM 
Michelle Murray is an award-winning performing songwriter in the Maryland D.C. area, based in Olney MD. An accomplished lyricist, her songs combine the sounds of folk, country, and a touch of the blues. Many of Michelle's songs have been signed to music libraries for Film and TV, and some of her songs, including "Home Away From Home" and "In Your Warmth," have been placed in episodes of The Young and the Restless.  Other songs have been featured on MTV and The Lifetime Channel.
Michelle's latest EP "Ready, Set, Christmas!" was released December 15, 2022. Her Wammie-nominated EP "In Your Warmth," was released on January 22, 2021. Her EP, "This Life, My Life," was released on March 11th, 2018.  All music is available on major digital platforms including iTunes 
Amazon.com and on Spotify and on the Music page of this site.
An earlier EP, "Coming Home", was released in September 2015. 
Throughout her years of performing, Michelle has opened shows for popular folk artists such as John Gorka and David Massengill. 
She has performed in various venues and festivals in the Washington D.C. area, including The Birchmere, Bethesda Blues and Jazz Club, The Barns of Wolf Trap, Gypsy Sally's, The Takoma Park Folk Festival, Brewer's Alley Songwriter Showcase, The 9 Songwriter Series, The New Deal Café, JV's Restaurant, Hershey's Restaurant, Branded 72, The Royal Mile Pub, The Montgomery County Fair, The Greenbelt Fall Festival and Greenman Festival, Jammin Java, Focus Music Concert Series, Caribou Coffee, Mountain Stage New Song Festival, Washington D.C's Fete De La Musique, and the Artomatic Arts Festival in Washington D.C.
Michelle has served on on the board of and hosted open mics for the Songwriter's Association of Washington. 
Several of Michelle's songs have received airplay and recognition on numerous radio stations and programs including WOWD 94.3FM (Takoma Radio) as a guest on the Forbidden Alliance radio show hosted by Robbie White and Weasel, WFDU as a guest of Ron Olesko, WERA-FM on the Music Alley Radio show, MyRuralRadio.com, Women of Substance Radio, NWCZ radio, and on Mary Cliff's Traditions show on WERA-LP (formerly aired on WETA-FM). She has also been a guest on Damien Einstein's show on WRNR-FM. 
Michelle also hosts a daily bluegrass radio show on Bluegrass Country Radio, weeknights 6-7pm. For more information see the show page.
She has also hosted an online radio show, "The Open Stage." The show featured the best of the local singer/songwriters, including members of SAW and BSA. This live, online radio show is broadcast on blogtalkradio.com. Past shows have featured such notable musicians as Jon Carroll, Lest Thompson (of the Nitty Gritty Dirt Band) Cathy Fink and Marcy Marxer, and Laura Baron. Click here to visit her show page.
Michelle has received multiple Wammie (Washington Area Music Award) nominations throughout the years, first for the "Water's Edge" CD, "Make a Choice," which received a 2005 Wammie nomination for best contemporary folk recording. Rick Kanton produced and performed on that CD. Michelle's solo CD, "Collection of Songs," received a 2006 Washington Area Music Association (WAMA) "Wammie" nomination for Best Contemporary Folk Recording, and in the same year, the trio she played in, Murray, Crump & (Les) Hatley, was nominated for best Contemporary Folk Duo/Group. In 2007 and 2008, her trio Chapter Three was also nominated for best Contemporary Folk Group and Contemporary Folk Recording. In 2013, the country/bluegrass band she was a member of, Buck Stone and the Bucktones, was nominated for best Country group and her duo Michelle Michelle, featuring herself and singer/songwriter Michelle Lockey, was nominated for a 2015 Wammie for best Folk Contemporary Duo/Group.Her bluegrass band "No Part of Nothin" was named as a WAMMIE finalist in 2021 and 2020 for Best Bluegrass Group. 
 In addition to her solo work, Michelle performs in a duo, Murray & Stone, with fellow singer/songwriter Buck Stone. The group plays a combination of originals and covers that span genres including Americana, Country, Singer Songwriter and bluegrass. For more information, see the Murray & Stone website. She is also the leader of a bluegrass/Americana band, "No Part of Nothin." Check out the band website here
Join Michelle's mailing list below to get the latest information on the latest news, music and upcoming shows!