Latest News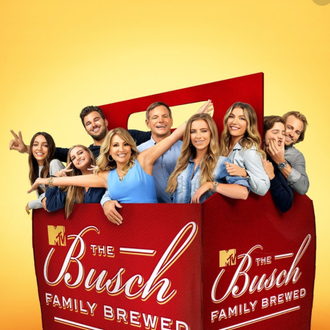 Michelle's First Music Placement on MTV!!
As heard on Busch family brewed
My first song placement aired on March 19th, 2020 on MTV's new reality show, The Busch Family Brewed. It's a cute little tune written with my producer Scott Free, called "Too Much Ain't Enough" (Hootenanny Hip Hop). It plays at the end credit's so that's cool. It's on Episode 6, "Texas Size Drama."

The song was released April 24th! It's available on Spotify, Amazon and host of other platforms. Check it out! 
https://smarturl.it/TooMuchAintEnough
Thanks to my cowriter and producer Scott Free and my publisher InDigi Music!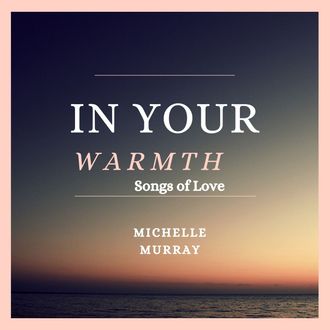 A New Placement on CBS!
As heard on the young and the restless
One of my songs, "In Your Warmth," was recently featured in the January 25, 2021 episode of the Young and Restless. The song is part of my latest EP, "In Your Warmth - Songs of Love" and is available on all major platforms.
Home Away From Home Nominated for a Wammie (Washington Area Music Award) for Best Folk Song!
Available on all major digital platforms
Exciting news! 
This song has been nominated for a Wammie for best Folk Song. This song was written with John Trupp 
The voting for The 2022 Wammie Awards is happening now and continues until January 31st. If you enjoy the song, it would be great if you would cast a vote for me for this year's Wammies.
To vote go to https://wammiesdc.awardsplatform.com/ You will have to register your name and email address to vote, but it's free to register and only takes a minute. You must be a resident of DC, MD, or VA to vote.
This song was also featured on SIX episodes of the Young and Restless: May 19th, June 15th, August 17th, Oct 26th, and Nov. 11th, 2021! And just found about a new placement for the January 20th, 2022 episode! Very excited about these latest placements, which ran for over a minute, with vocals and all! The song was co-written with and produced by the very talented John Trupp!
Check out one of the clips on my videos page!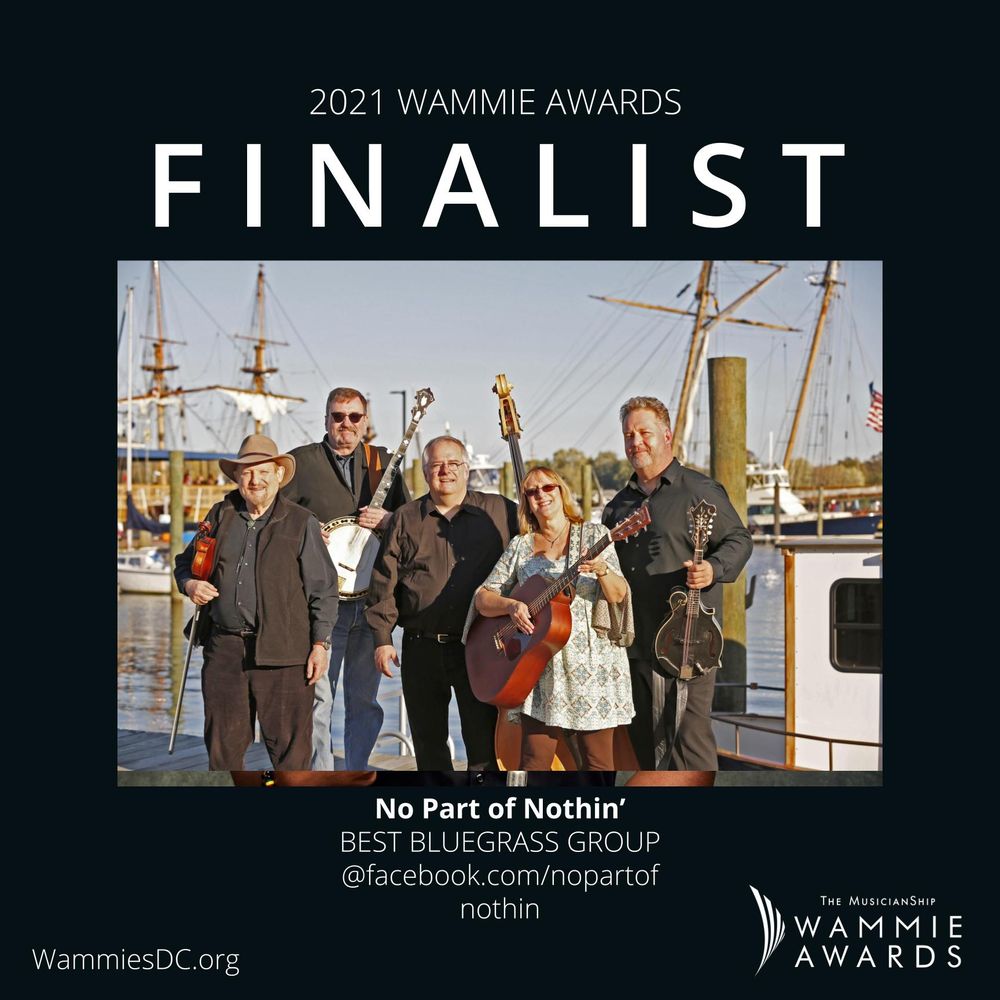 Wammie Awards Nominations
No Part of Nothin' Nominated for best bluegrass band
My bluegrass band No Part of Nothin' is excited to be one of the finalists for Best Bluegrass Group for the 2021 Wammie Awards We were also honored to be finalists last year for the 2020 Wammies. The Wammie Awards is a 32-year-old award show aimed at recognizing DC area artists and musicians for their artistic works. Learn more about the Wammie Awards at wammiesdc.org.